Description
Mesin Penghancur Kertas Paper Shredder GEMET 500CD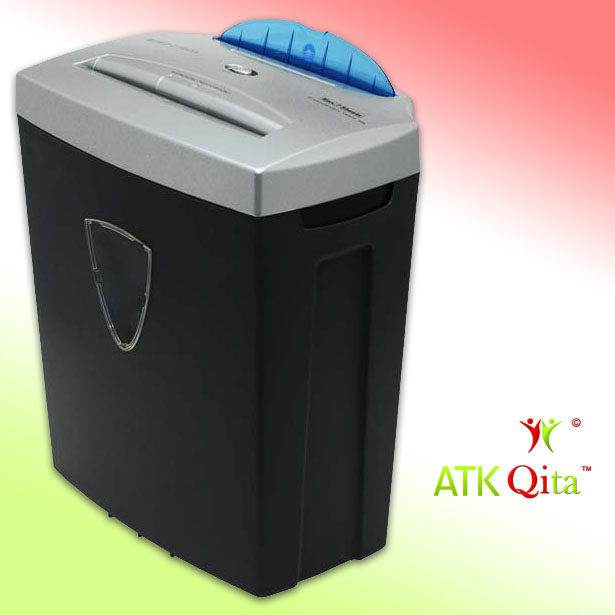 Mesin Penghancur Kertas Paper Shredder GEMET 500CD
Mesin jenis medium size for personaluse dengan hasil potongan hancur (cross cut) dan dilengkapi Penghancur CD (CD Breaker)
Elegant and secure merupakan kata yang tepat untuk Gemet 500CD, hasil potongan cross cut & dilengkapi dengan Penghancur CD (memotong CD hingga 4 bagian) meningkatkan faktor keamanan dan kerahasian, diikuti dengan bentuk mesin yang trendy membuat anda tidak ketinggalan jaman.
SPESIFIKASI :
     Cross Cut (4 x 40 mm)
     CD Breaker (4 pieces)
     Kapasitas Hingga 7 Lembar / 70 Gr
     Kecepatan 3 M / Menit
     Lebar Penampang 225 mm
     Volume Box 20 Lt
     Auto Start and Stop
     Manual Reverse
     Ukuran : 324 x 220 x 374 mm
     Berat : 4 Kg
     Power : AC 220V, 50Hz
Garansi resmi produk 1 tahun termasuk servis dan parts.
Barang 100% Baru
Free Ongkos Kirim hanya area terbatas Jakarta.
Cash On Delivery (C.O.D) hanya area terbatas Jakarta.
Harga sewaktu-waktu dapat berubah tanpa pemberitahuan.
Sebelum memesan. pastikan spesifikasi dan ukuran sesuai dengan keperluan Anda.
Persediaan terbatas, mohon segera hubungi kami.
WhatsApp : 0812 99 198 288